Jesse Nkrumah
Driving test passed
"AWESOME INSTRUCTOR" James puts you at ease and calmly explains what is required to pass your test. James encourages you and makes you feel ready for the test. 5 stars.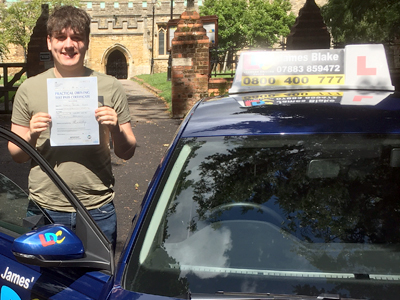 Charlie Jones
First time pass
James was very helpful in teaching me how to drive to test standard. I had lessons with a previous instructor but it wasn't until I met James I truly understood the standard of driving I had to meet to pass my test. James remained calm at all times especially when I made a mistake, which made my feel relaxed and I wasn't afraid he would shout or loose his temper. James' teaching style I would describe as adaptive, he definitely suited my style of learning. I have already recommended him to colleges at work and would recommend him to anyone wanting to learn to drive.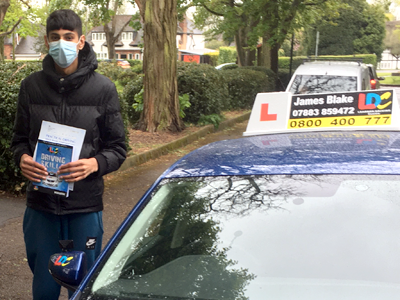 Artaza Mahmood
1st time pass
A great result from Artaza, really well deserved and a first time pass. Here is what he had to say about his experience as one of my pupils.
"James is the best driving instructor that I have had. He really explains driving related questions in great detail, in a way which helps you retain the information. James makes sure that you have all the tools required to pass your test. He prepares you for your test in such a manner that you feel confident of passing. My previous Instructors were very impatient and did not take the time to explain the mistakes I made in a way I could learn from them. I feel very lucky that I found James as my instructor and would highly recommend him to anyone who wishes to pass their driving test. THE BEST DRIVING INSTRUCTOR".